REWIRE
SHOWTIMES: Friday May 3 & Saturday May 4 @ 7:30pm
TICKET RESERVATIONS: https://www.eventbrite.ca/e/rewire-tickets-58602430447
LOCATION: Roundhouse Performance Centre (181 Roundhouse Mews, corner of Davie & Pacific Blvd.)
ADMISSION: Free. Donations go to RHYTAG (Roundhouse Youth Theatre Action Group). Limited seating. A facilitated talkback follows each performance.
*Box Office opens one hour before each performance in Performance Centre lobby.
Community/School groups interested in Daytime Shows:
Wed May 1 @ 1:30pm and Thurs May 2 @ 11am & 1:30pm: info@someassembly.ca
For more Information: 604-684-8807
REWIRE is a new and original multi-media theatre production that speaks to both youth and adults. On the night of a symbolic lunar eclipse and major video game event, a group of youth come together to bravely tackle root causes of stress including poverty, grief, and sexual assault.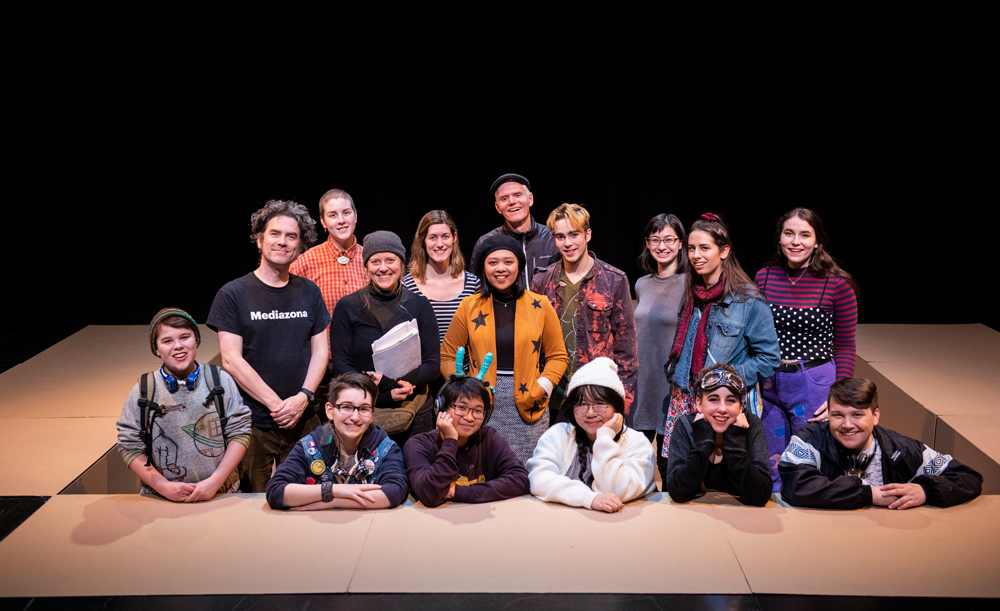 Directed and written by Valerie Methot in collaboration with diverse Metro Vancouver youth, REWIRE highlights integrity, positive action, community support, and inspires positive change in the face of stress, anxiety, and social isolation. It is a bold, must-see production full of truth, tragedy and comedy, along with original music and spectacular visuals. Performances take place May 1 – 4, 2019, during National Youth Arts Week and BC Youth Week.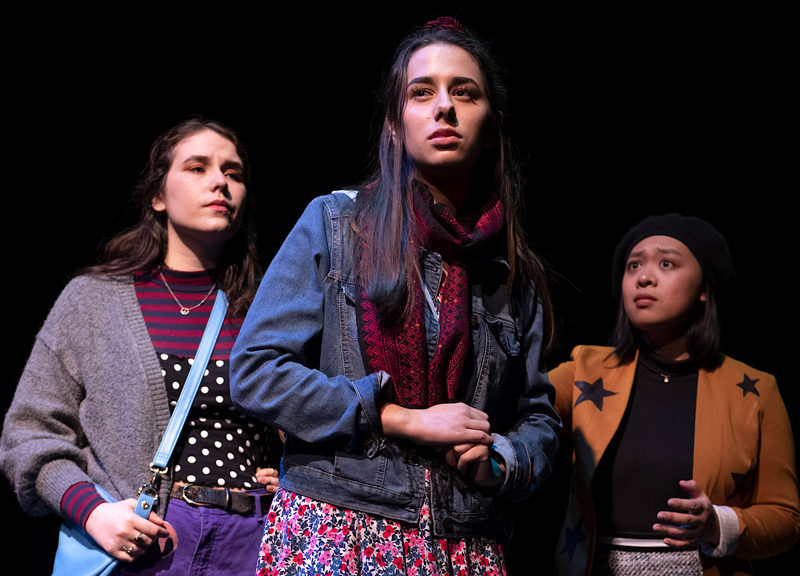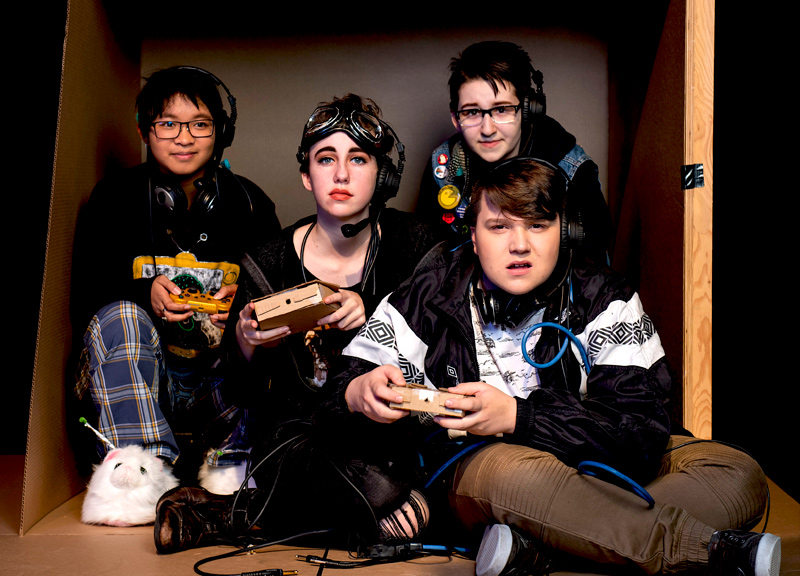 Credits for REWIRE:
Director/Playwright/Set Design/Sound Design: Valerie Methot
Youth Support Worker/Musician: Ken Lawson
Video Design: Flick Harrison
Technical Director/Lights: Jeremy Baxter
Stage Manager/Props/Set Piece Design: Athena Ivison
Set Piece Design: Katie Gartlan-Close
Script Consultants: Allen Morrison, Linde Zingaro, Susan Bertoia, Ljudmila Petrovic, Brogan Ho, & Alishah Virji
Costumes: Nikki McLaren & Anna Talbot
Make-up/Hair: Brogan
Musicians: Sophie Elder Labrie, Joe Baker, James Moore & Stephen Fisk
Acting Coach/Youth Support Worker: Allen Morrison
Movement/Physical Theatre Advisor: Susan Bertoia
Head Technician: Terry Podealuk
Lights: Chantele Fry & Jessica Han
Photography: Emily Cooper
Youth Writers/Actors: Sophie Elder-Labrie, Joe Baker, Rylan Adriano, Carly Le, Devana Petrovic, Josh Kennedy, Denise Cachero, Fox Hunt, Charles Campbell, Ben Gauthier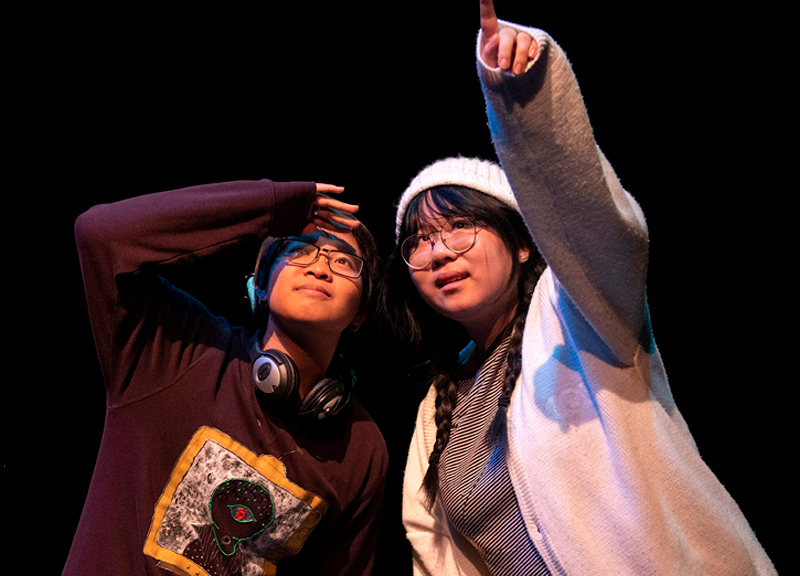 Community Partners, Sponsors, Funders:
Roundhouse Community Arts & Recreation Centre, Vancouver Coastal Health, Vancouver Board of Parks and Recreation, Ministry of Children and Family Development, City of Vancouver, BC Arts Council, Province of British Columbia, Vancouver Foundation, Hamber Foundation, Metro Vancouver, Sarah McLachlan School of Music, Boxmaster, Methotical Productions, Sparc BC and the Deryck Thomson Award, San Diego Foundation, Scene Ideas, Panago, WAVAW, Vancouver School Board, private donors and media sponsor The Georgia Straight.
Media Previews:
Georgia Straight:
https://www.straight.com/arts/1234646/rewire-tackles-realities-youth-grief-poverty-and-fear-while-sparking-desire-change
Vancouver Presents:
https://www.vancouverpresents.com/friday-five/rewire/
La Source:
http://thelasource.com/en/2019/04/22/rewiring-the-conversation/
Surrey Now – Leader:
https://www.surreynowleader.com/entertainment/surrey-youth-rewire-in-play-creating-project-that-involves-a-lunar-eclipse-and-video-games/
REWIRE promo video by Flick Harrison