Some Assembly Theatre Company's
New Production Uprooted
Postponed due to COVID-19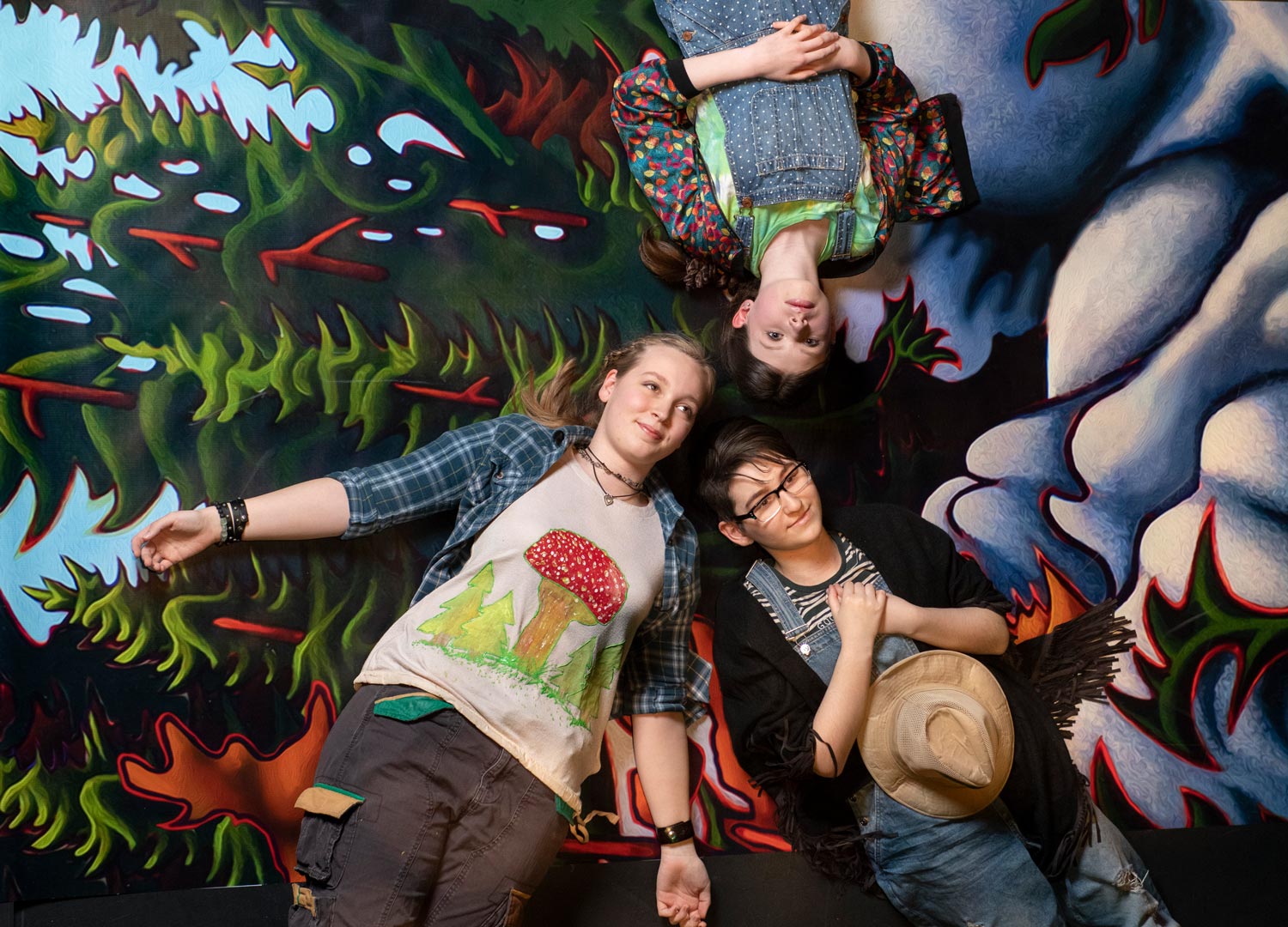 Uprooted
a love letter to the land…
Written and directed by Valerie Methot with youth writers/actors Haley Christenson, Rylan Adriano, Charles Campbell, Fox Hunt, Ben Gauthier, Mitch Broome, Ron MacGillivray, Ciara Wilkinson, John Aung and Veronica Johns.
Three friends on an annual camping trip must suddenly face down a threat to the BC forest they love. Will they take a stand for future generations and protect what they view as sacred?
Uprooted stems from conversations with over a hundred diverse youth who say they are anxious about climate change. Uprooted is a theatrical multi-media production that strengthens response to climate change and promotes mental health management.
SHOWTIMES: Postponed due to COVID-19. We have planned for various scenarios to make sure our team of young performers and professional artists can mount our play to school groups and audiences in the future. After all, the show must go on!
TICKET RESERVATIONS: https://www.eventbrite.ca/o/some-assembly-theatre-company-19729697850
LOCATION: Roundhouse Performance Centre (181 Roundhouse Mews, corner of Davie & Pacific Blvd.)
ADMISSION: Donations can be given via our website 'DONATE NOW' button, or at the performances with cash or a credit card.
INFO: 604-684-8807, info@someassembly.ca
Support the youth and reserve your seats now! Q&A discussions follow performances.
*Box Office opens one hour before each performance in Roundhouse Performance Centre lobby.
Uprooted exists within a growing movement. Young people worldwide inspired by 16-year-old Greta Thunberg are raising their voices to demand climate action from world leaders. At the September 2019 climate strike and October Rally, Some Assembly stood in solidarity with youth climate activists including Sustainabiliteens, Greta Thunberg, 15 young people who are suing the federal government over climate inaction and Indigenous land defenders who've long been on the frontlines defending Mother Earth.
Some Assembly Theatre Company is in its 19th year of collaboratively creating and producing original plays that promote awareness, dialogue and positive social change about issues facing young people. The company is the recipient of the City of Vancouver Youth Award for outstanding contribution to the youth community and the Deryck Thomson Award for exceptional contribution to community building and wellbeing.
Production Team:
Valerie Methot, Jeremy Baxter, Athena Ivison, Flick Harrison, Susan Bertoia, Allen Morrison, Matt Clarke, Ken Lawson, Nik McLaren, Anna Talbot, Sophie Elder-Labrie, Tina Biello, Latisha Wadhams, Jessica Han, Duane Murrin, Patrick Graham, Arianna Brewer, Joe Baker, Calvin Jung, Stefan Smulovitz and students from Burnaby North Music Industry Connect Program.
Partners, Funders and Sponsors:
Roundhouse Community Arts & Recreation Centre, Vancouver Coastal Health, Vancouver Board of Parks and Recreation, BC Arts Council, Ministry of Children and Family Development, Province of British Columbia, Canada Council for the Arts, City of Vancouver, Metro Vancouver, Telus, Coast Capital, Hamber Foundation, Private Donors, Sarah McLachlan School of Music, Vancouver School Board, Methotical Productions, Panago, Boxmaster, Wilderness Committee, and media sponsor The Georgia Straight.