Purpose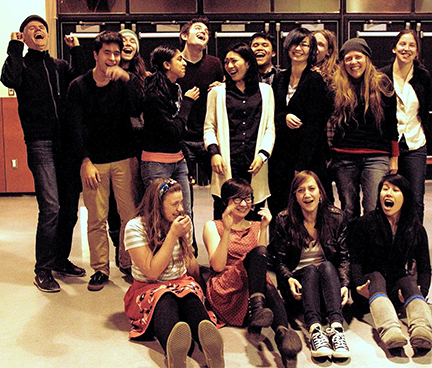 Some Assembly advances education and the public's appreciation of the arts by producing theatre art works with artistic excellence that build community, awareness, wellness and encourage dialogue among community members about diverse issues.
History
1995-ongoing: Key artists Valerie, Jeremy and Chandra work together on Vancouver-based professional theatre projects and theatre production collaborations with the community.
1999- 2001: Along with colleagues from UBC's department of Theatre, the key artists form the You and Me Creative Group. They oversee 'The Cavern', a small and accessible theatre space located in East Vancouver. Many productions are produced including their own new original plays and events. Through in-person community development, they establish a following of artists and audiences.
2001:Valerie creates the Roundhouse Youth Theatre Action Group Project using artistic methodology based on her UBC masters thesis using theatre as a tool to overcome trauma.Using the Roundhouse as home base she asks various youth in and out of the Roundhouse for their input on the description of the project. After a process of research and outreach the RHYTAG project is formed as a way for diverse populations of youth and artists to collaborate on the creation of new and original plays based on content of importance and relevance to youth involving issues facing teens today.
2001-ongoing: Artists collaborate with community on creation, development, production and presentation of two 'Take a Breath' plays and twenty-four plays with the Roundhouse Youth Theatre Action Group program. In 2004, Ken brings his expertise as an actor, musician and youth support worker to the group. He ensures that community participants are emotionally supported during the project. Artists collaborate on professional theatre productions shown in BC, Canada, US and Europe.
The key artists co-founded Some Assembly Arts Society in 2009, enabling opportunity for further financial support to grow the company and the RHYTAG project to become a program of projects. In 2013, the company achieved charitable status. The projects are supported by an informed and active Board of Directors: Christine Wheeler (community development/wellness programming); France Perras, (professional bilingual actor/producer); and Mary Aiello, (french immersion teacher/25 years on various boards).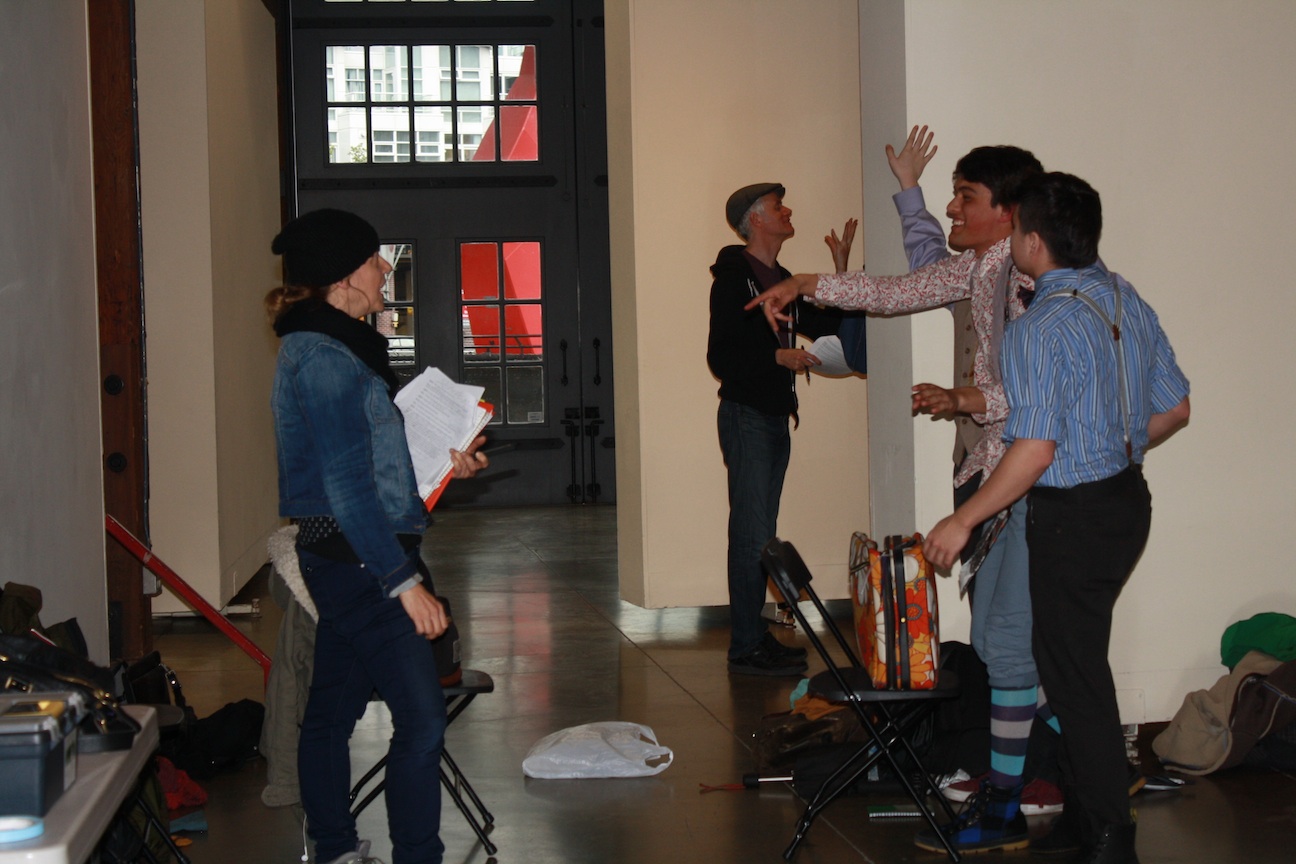 Several artists have worked have worked with the organization over the years including Larisa Fayad, Ryan Tunnicliffe, Allen Morrison, Anna Talbot, Trena Hollands, Sharon Bayly, Jessica Han, Nicholas Harrison, Alistair Cook, Devin MacKenzie, Carolyn Wong, Kate Newman, Caroline Liffmann, Katy Harris-McLeod, Mirae Rosner, Julie Martens, Terry Podealuk, and RHYTAG alumni Kougar Basi, Ljudmila Petrovic and Aaliya Alibhai, Athena Ivison, Steven Roste, Lelinh Du, Aynsley Hamilton, Alisha Virji, Patrick Seid, Kieran Kincaid and Harpreet Gill.