Some Assembly Arts Society is a registered Canadian Charity (CRA BN 805656022RR0001)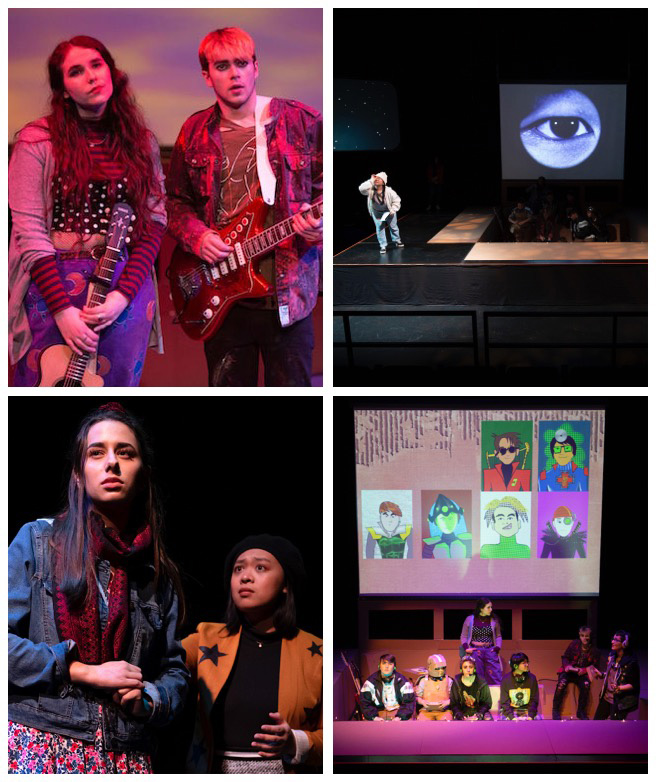 Photo Credit: Tim Matheson
Mission
Some Assembly's mission is to build community, awareness, dialogue and wellness through high-quality theatre productions that foster appreciation for the arts while educating the public about social issues.
Mandate
Some Assembly provides accessible arts opportunities through its mentorship programs involving youth working in collaboration with professional artists on the creation, production and performance of new theatre works. These plays promote awareness, dialogue and positive social change about issues that matter to young people, that they are experiencing right now. Facilitated Q&A discussions take place following free admission performances with Vancouver Coastal Health clinicians and counsellors available to support audience members if required. Post-show workshops with audience groups are facilitated to promote further dialogue about play content. Youth health and wellness resources are available.
History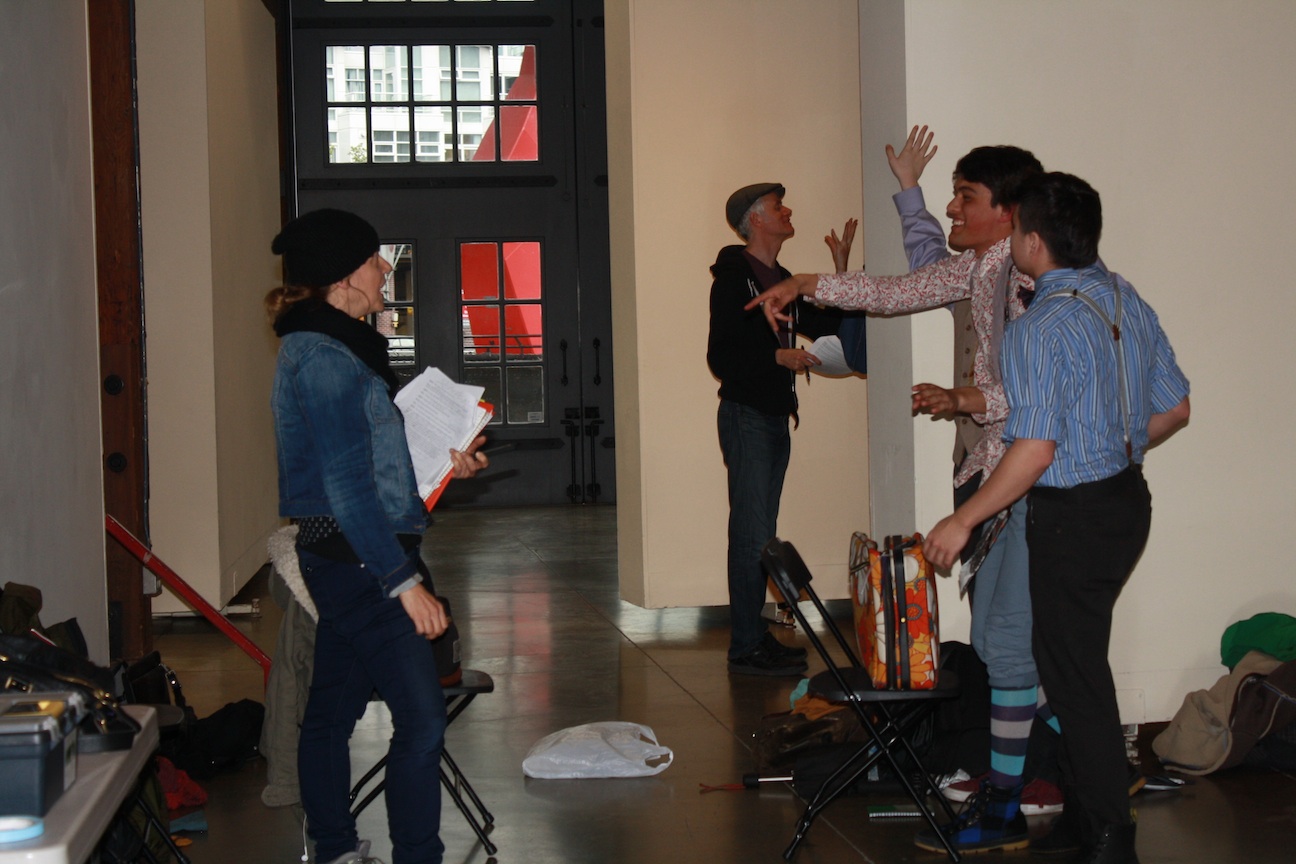 Some Assembly began in 2002 with the Roundhouse Youth Theatre Action Group (RHYTAG) Project. Created by Valerie Methot, the project stems from her love of theatre and desire to provide opportunities for youth to write, develop and produce plays with professional artists. As artist-in-residence at the Roundhouse Community Arts & Recreation Centre, Valerie created the project based on her artistic methodology she developed for her MFA thesis project at UBC. Using theatre as an artistic tool to process trauma, Valerie wrote and directed the play 'Tango with Tango' to honour her friend who died of AIDS. Using the power of theatre to process trauma and address stigma and challenges attached to AIDS, Valerie experienced a profound impact. This experience was the seed to the development of Some Assembly and the residency project. Valerie tailored her methodology to involve youth to work in collaboration with professional artists, to create plays addressing issues that youth face. With huge interest from youth, Valerie assembled Chandra Lesmeister and Jeremy Baxter to the team. The project led to the involvement of several diverse artists over the years and youth support workers including Ken Lawson and Allen Morrison. Since 2002, Some Assembly has engaged over 2,500 diverse youth with artists of various disciplines on the creation of 30 plays performed to over 30,000 audience members from throughout British Columbia. Some Assembly has helped other arts, education, health and social service professionals deepen their understanding of the role art can play in raising public awareness to issues that concern young people while supporting their wellbeing. Some Assembly productions also include 'Take a Breath', a collaboration with thirty diverse professional artists and community members from around the world, celebrating within our diversity we share breath. A recent artistic achievement for Some Assembly is the production of 'How Star Wars Saved My Life', written and performed by Nicholas Harrison. Some Assembly's first production consisting solely of established artists, the play brought light to the darkness of a true story from an adult survivor of sexual and physical abuse in a Catholic School. The production was nominated for a Jessie Richardson Award for set design created by John Webber. Some Assembly is the recipient of the City of Vancouver Youth Award for outstanding contribution to the youth community, and was recently honoured with the Deryck Thomson Award for it exceptional contribution to community building and wellbeing. In July 2019, Some Assembly was awarded the winning prize at a 'Give a Damn' charity event.
Several theatre professionals have worked with Some Assembly over the years including: Trena Hollands, Sharon Bayly, Nicholas Harrison, Ken Hollands, John Webber, Ryan Tunnicliffe, Alistair Cook, Conor Moore, Devin MacKenzie, Kate Newman, Caroline Liffmann, Katy Harris-McLeod, Mirae Rosner, Steven Roste, Kougar Basi, Julie Martens, Terry Podealuk and many more. A special mention for Ken Lawson and his many contributions to Some Assembly's projects since 2004, and Larisa Fayad, whose young life ended too soon but will always be remembered. A special thank you to Some Assembly's past Board Presidents: France Perras, Christine Wheeler and Jeremy Baxter.