Some Assembly is a charitable non-profit theatre company that brings together youth and professional artists to create original theatre productions that are by youth, for youth. Our plays address ideas and issues that are important to young people. We are proud to engage youth from diverse backgrounds including BIPOC individuals, LGBTQSAI+, and newcomers, with lived experiences of poverty, homelessness, substance use and/or mental health issues.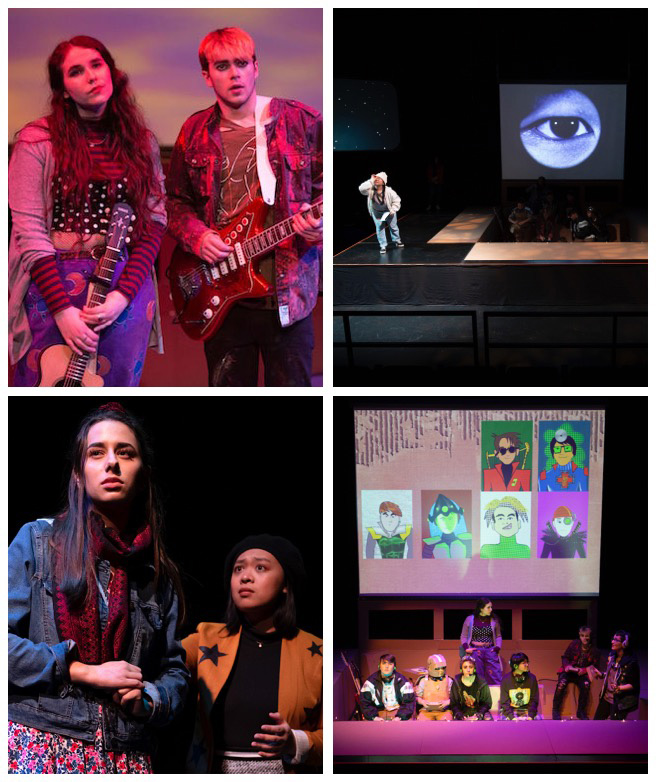 Photo Credit: Tim Matheson
Our Mission, Vision and Values
Mission: We build community by providing accessible opportunities for diverse, at-risk youth who work with professional artists to create and perform original theatre productions that promote awareness, wellness and dialogue on issues facing youth.
Vision: Thriving communities where youth voices are heard, valued, and respected. Artistic expression is a vehicle for meaningful social change.
Values: Artistic Expression, Collaboration, Inclusion, Equity, Accessibility, Engagement.
Our Programming
Some Assembly's annual play-building projects create a safe, creative space for youth. Each year, more than 100 new and returning youth participants develop skills and confidence through a range of workshops and creative processes: script development, acting, music, movement, design, film, and facilitation. Our program is free for all youth and audience members. In addition, we provide food and honoraria for youth participants.
Setting youth up for success is our priority. Our professional artists have decades of experience working with vulnerable youth from diverse backgrounds. Our partner, Vancouver Coastal Health, provides clinicians and counsellors to ensure participants and audience members have access to additional support and resources. We also support returning youth who then mentor new participants, building the next generation of leaders.
We encourage youth to become culture-makers by helping them to develop plays based on ideas and issues important to them. In doing so, we advance the work of diverse equity-seeking communities. Our past plays have addressed racism, homophobia, transphobia, sexual assault, depression, and suicidal ideation. More than a thousand youth attend our annual performances and engage in community dialogues about the youth-driven content. Youth audience members tell us they feel part of a larger community because they connect to peer performers who mirror and validate their concerns, ideas, and experiences.
Our History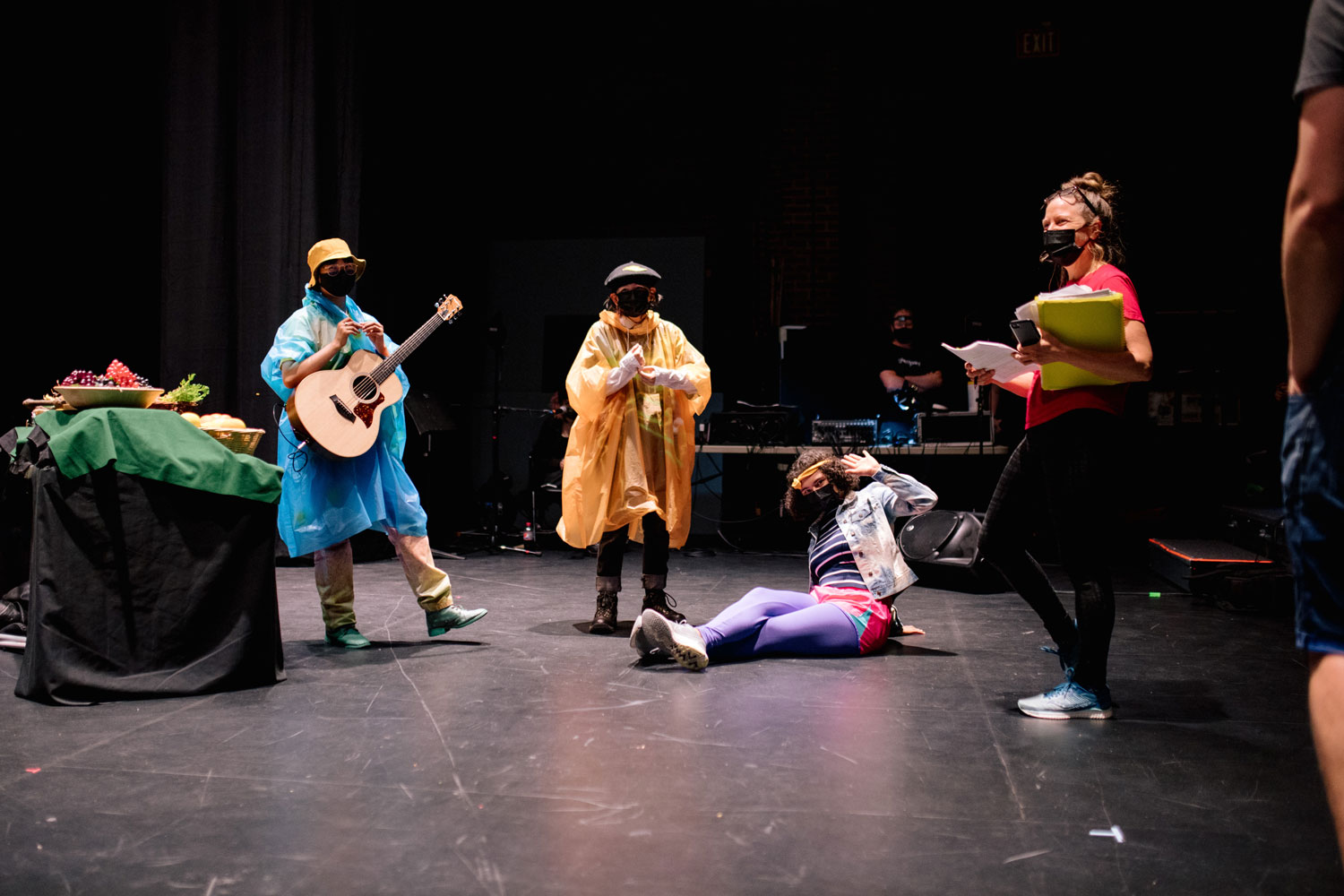 Some Assembly began in 2002 as an artist-residency project at the Roundhouse Community Arts & Recreation Centre with Valerie Methot. Valerie based her project on the artistic methodology she developed for her Masters of Fine Arts thesis project at UBC. Using theatre as a tool to address social issues and process trauma, Valerie created Treated with Tango, a play to honour her friend who died of AIDS. She experienced first-hand the transformative power of theatre. Having been an at-risk youth herself, Valerie tailored her methodology for vulnerable youth.
'Some Assembly is very special to me. It kept me going, even when I ended up in the hospital with thoughts of taking my own life because things felt so hopeless.' – Youth Participant
We have engaged over 3,500 youth in 31 productions seen by over 35,000 audience members.
Some Assembly is the recipient of the City of Vancouver Youth Award for outstanding contribution to the youth community; the Deryck Thomson Award for exceptional contribution to community building and wellbeing; and the Give a Damn Award for our work with youth.
A warm thank you to all of the incredible artists, technicians and practitioners who have worked with Some Assembly over the years including Chandra Lesmeister and Carolyn Wong who are now on the Board, Trena Hollands, Sharon Bayly, Nicholas Harrison, Ken Hollands, John Webber, Ryan Tunnicliffe, Emma Luna Davis, Alistair Cook, Conor Moore, Devin MacKenzie, Kate Newman, Caroline Liffmann, Katy Harris-McLeod, Mirae Rosner, Steven Roste, Kougar Basi, Julie Martens, Terry Podealuk and many more. A special mention for Flick Harrison and his fabulous visuals, Ken Lawson and his many contributions to Some Assembly's projects since 2004, and Larisa Fayad, whose young life ended too soon but will always be remembered. A special thank you to Some Assembly's past Board Presidents: France Perras, Christine Wheeler and Jeremy Baxter. See our current team by clicking on Current Staff and Current Board.