Take a Breath – 2004 and 2007
Valerie Methot (artistic/project director/facilitator)
Roundhouse theatre artist-in-residence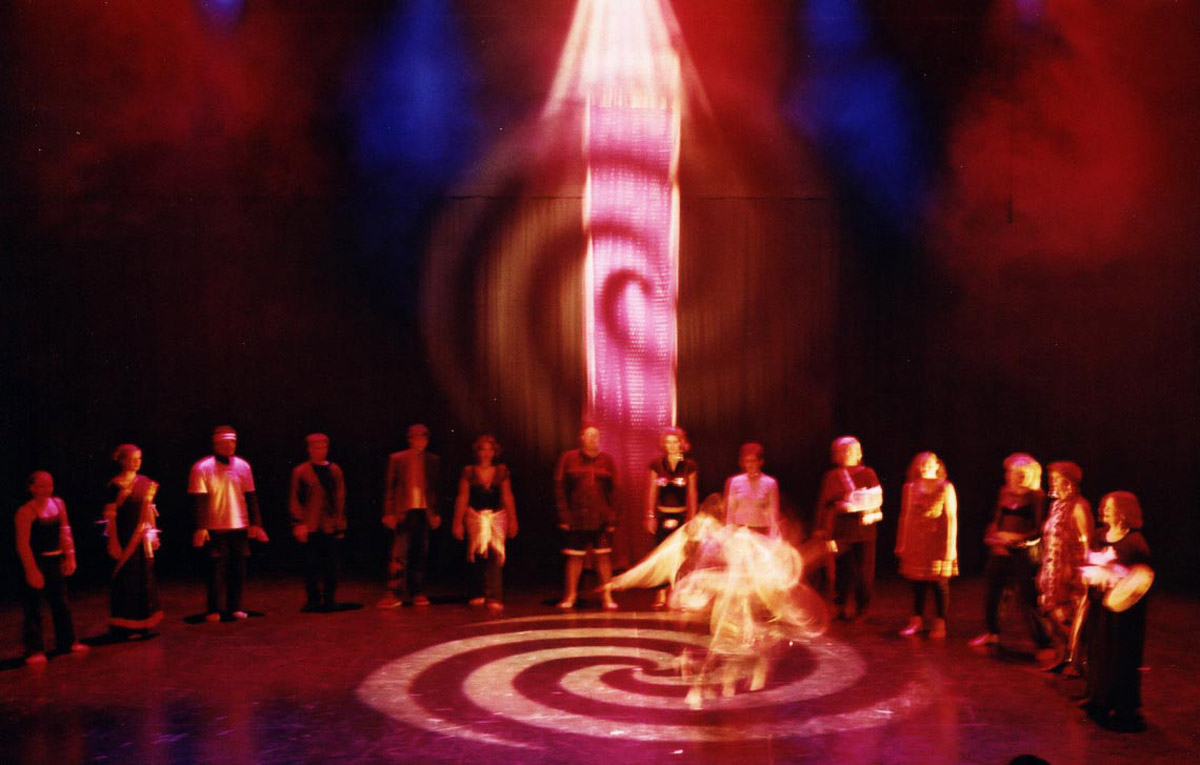 Take a Breath is an innovative and celebratory theatre arts project that focuses on community building, identity and connecting people in the creation and performance of a new play. During this process-based outreach project, community members are invited to share who they are and what is important to them. From this, the content of the Take a Breath script emerges. Community spirit is explored through the many genres of theatre with a threaded focal point that 'within our diversity, we share breath'. Once all participants are onstage, the entire group takes a communal breath together.
"This project was very exciting for me. I can still remember giving the stage direction 'take a breath' to a theatre class at UBC. The power in sharing a unified breath inspired me to think in terms of a theatre production involving a communal breath, from this the creative format and methodology for the Take a Breath project was born." – Valerie Methot (artistic/project director/facilitator)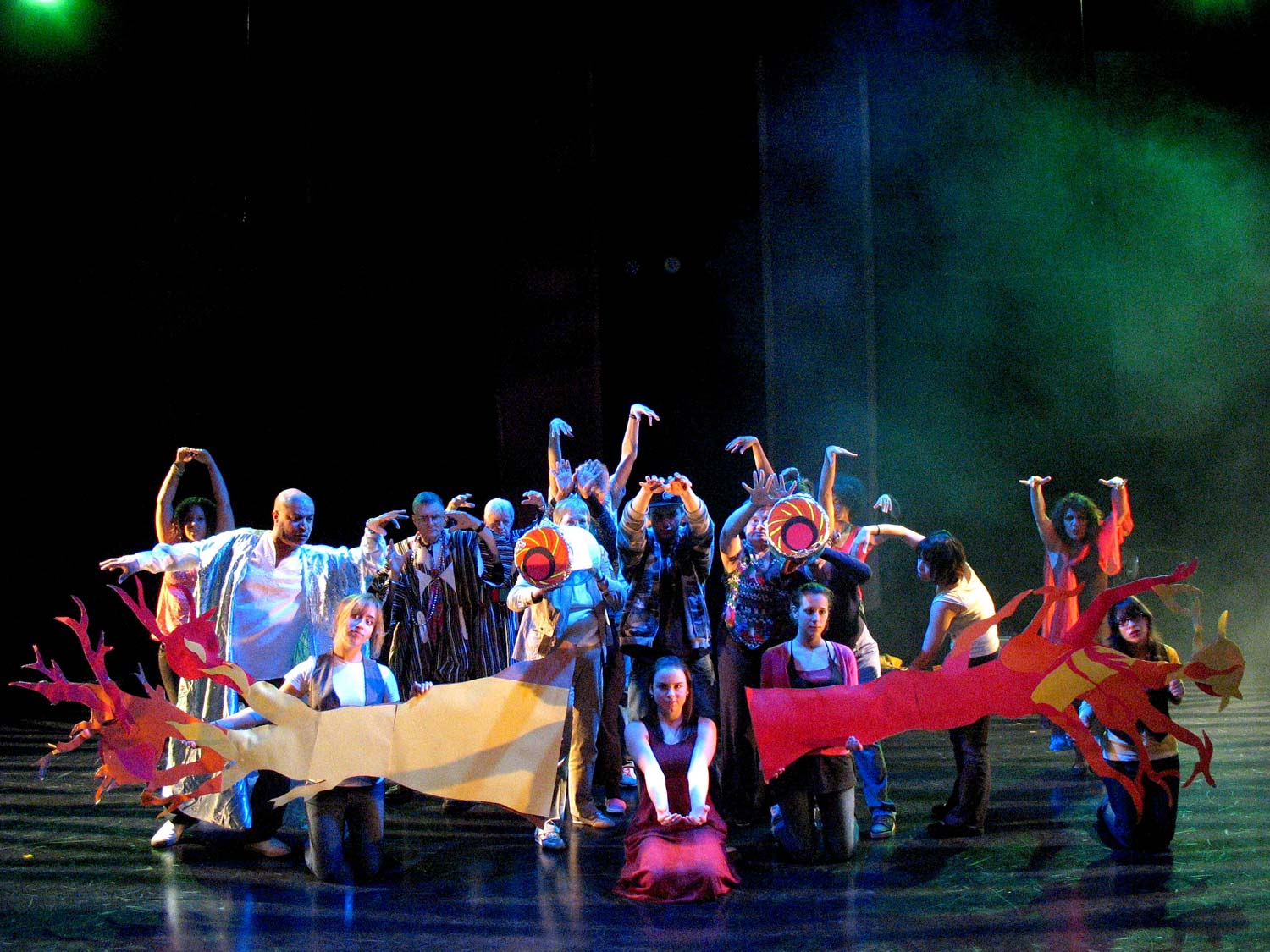 This creative collaboration between theatre professionals and individuals fresh to the stage, is a cross cultural and intergenerational theatre happening, passionately portrayed through dance, music, action, spoken word and raw artistry. Rather than a single theme, what emerges is a pluralistic Canadian work that explores beauty, humour, joy, justice, hope, celebration, reflection, insight, visions, dreams, empowerment, balance, and recovery.
"Take a Breath was an amazing experience. I learned how a show is put together behind the scenes and what can be accomplished when a group of people work together towards a shared goal. I didn't think that I would be able to act in the show but Valerie brought out everyone's confidence in a positive, supportive way." (Participant)
"The overall message of diversity and acceptance of different cultures and understanding of each other's stories in Take a Breath is very powerful." (Audience member)
Continuing the success of the production in 2004, Take a Breath was created once again with the coming together of a new diverse community, connecting 30 individuals onstage from all over the world in 2007.
"This is a courteous and democratic process." (Participant)
Take a Breath creates a stronger presence of arts in everyday life for those involved in its creation, for those who witness the experience as audience members and for everyone who is told of the experience. Take a Breath is a show for everyone: non-theater goers, theatre goers and professionals, friends and family.
"My experience in Take a Breath was monumental! It's such a nice way to learn about your community, as well as teach them about you." (Participant)
"I really enjoyed this project. Valerie was able to gather different people with different ages and cultures together peacefully." (Participant)
"I didn't know I would have to bring tissue." (Audience member)
"I would participate again because it's a real sense of community with all participants."
"I really liked it. I was impressed by the diversity of the pieces and how they were all connected." (Audience member)